Below are some of the Digital Resources we have to offer.
World Book Online & Live Homework Help
World Book Student
Access thousands of articles, learning resources, and research tools. This is a great resource for students in Grade 5 and above.
World Book Timelines
Dive into history with this unique, interactive view. Timelines offers hundreds of pre-generated timelines across eight broad topics, which cover various time periods in history or span the life of historical public figures. Users can also create their own timelines from scratch, adding events, descriptions, and media. 
Live Homework Help
Connect with a tutor for on-demand, one-to-one, live homework help and academic support for Grades 3-12. From tackling tough homework assignments to studying for a big test, these highly vetted tutors are available instantaneously in a variety of languages, from 2pm-11pm.  
Ancestry
Billions of records. Millions of fellow family history seekers. You could find an infamous relative or perhaps a photo of your great-grandma as a little girl. It's sure to change the way you look at your family history and yourself. After all, the story of your family is the story of you.
LinkedIn Learning
Join LinkedIn Learning today to get access to thousands of courses.
LinkedIn Learning is accessible using your library card and PIN.
Get access to:
16,000+ online courses in 7 languages
Expert instructors with real-world experience
60+ new courses added each week.
There is a convenient app available! Once you have downloaded the app to your device – sign in using "qwpl" then your library card number and your PIN (the last 4 digits of your phone number).
Overdrive: E-books & Audiobooks
OverDrive is a free service offered by the library that lets you borrow eBooks, Audiobooks and more – anytime, anywhere.
You will need your library card number to access Overdrive
PressReader: Digital Magazines and Newspapers
Get access to more than 7,000 of the world's top newspapers and magazines!
PressReader has many great features:
150 countries, 65 languages, hundreds of French publications and accessibility features like text-to-speech.

Access PressReader using your computer or by downloading the app to your Android phone, Tablet, iPhone or iPad. 
Computer:
Go to the PressReader website.
Click on the Login Button on the top right hand corner of the page.  This will pop up the "Welcome to PressReader Screen".
Click on Library or Group on this screen.
In the search bar type in Quinte West Public Library.
Select Quinte West Public Library – you will be asked for your library card number and you PIN number (usually the last 4 digits of your phone number)
Check the box that says "I agree to allowing PressReader to verify and exchange my registration with my library"
Click Log In
Start searching for your favourite publications.
Android phone, Tablet, IPhone or iPad:
Download and Install the App using "Google Play" or "The App Store".
Open the App
Select Library or Group Sign In and search for Quinte West Public Library.
Sign in using your library card number and your PIN number (usually the last 4 digits of your phone number)
Start searching for publications.
Hoopla
Hoopla lets you instantly borrow digital movies, music, eBooks and more.
Sign up for your free account using your library card and a valid email address.
Kanopy
Kanopy is a free on-demand streaming video service for libraries that offers classic films, Indie films and top documentaries.
A valid Quinte West Public Library Card and a valid email address are needed in order to register for Kanopy.
Your library card allows you to stream five (5) videos per month.
Novelist Plus: Fiction Database
NoveList Plus is the premiere database of reading recommendations, available through your library presenting fiction, nonfiction and audiobooks and includes expert recommendations, reviews, articles, lists and more.
Looking for your next book?
NoveList Plus has all your reading answers. Find books that match your interests, read-alikes for your favorite titles and authors, or ready-made book lists on your favorite genres.
With NoveList Plus you'll fill up your to-read list in no time!
Novelist K-8 Plus
NoveList K-8 Plus is a trusted source of read-alike recommendations specifically for younger readers. It helps kids find books that are just right for their reading level and interests. Parents, teachers, and librarians can also find tools to teach with books and engage young readers.
Sign in using your library card.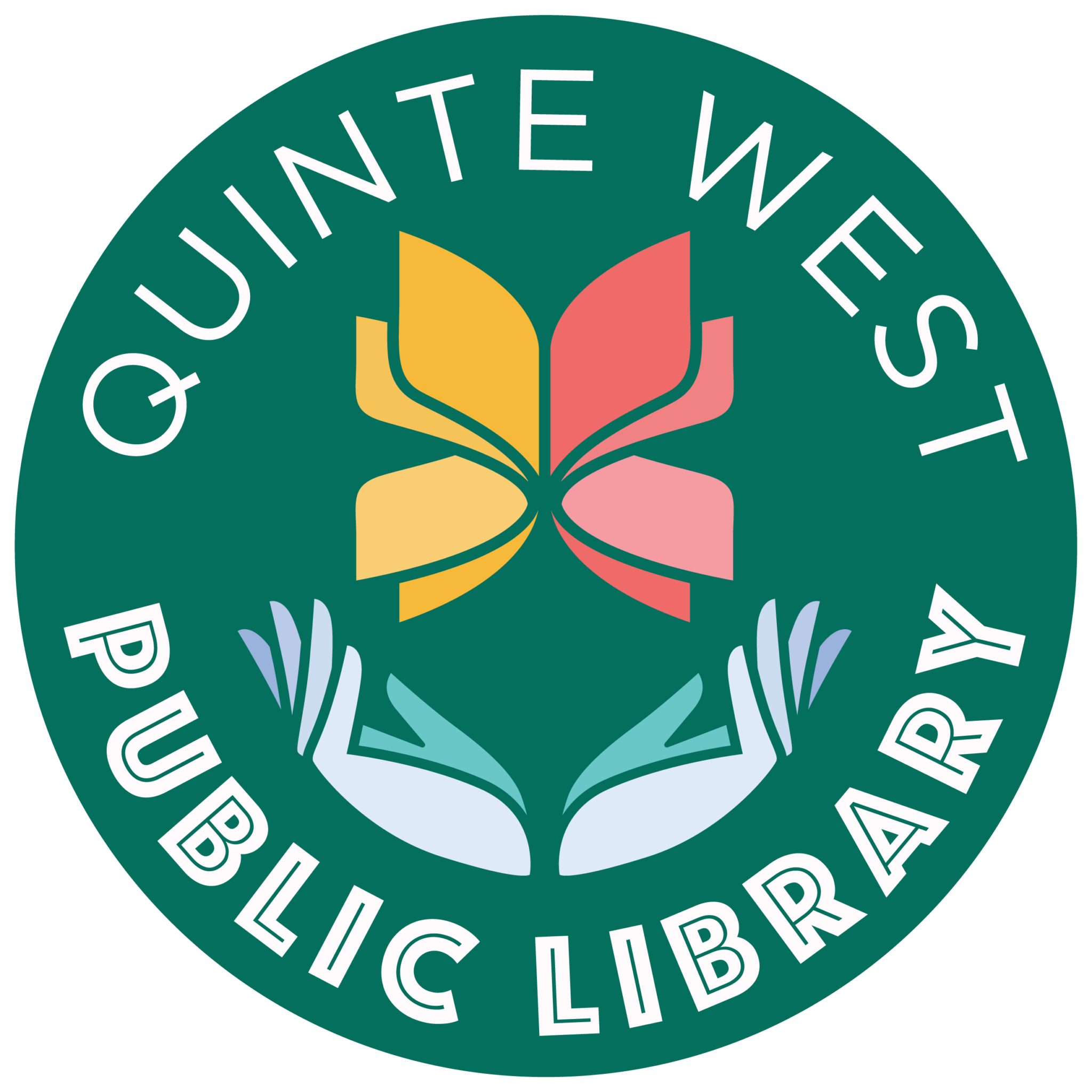 Quinte West Public Library Digital Collection – Local History Find digital images and text about Trenton's history, heritage and culture. Included in this collection are our amazing Hazel Farley Scrapbooks documenting Trenton citizens during WWII.